Wisdom for all seasons: staffers share advice for the year
Freshmen
Welcome to high school, class of 2026! You have an amazing four years ahead of you, full of great opportunities and learning. Reading this article, you're probably looking for the secret formula on how to survive freshman year. However, this is your journey, and there's more than one right trail to follow. You need to carve your own path and your experience depends on how much you decide to invest in it, so make the most of your time here. Over the next four years, your job is to be a student and to learn everything you possibly can.
Surviving freshman year involves three parts: keeping up with schoolwork, making new friends and taking care of yourself.
Schoolwork, homework, extra credit: all of these tasks can be overwhelming, especially when you are adjusting to a new pace. Setting up a system where you can efficiently get things done is crucial to succeeding during your freshman year. To-do lists, planners and the Schoology calendar are just the beginning. Make sure you know who you can reach out to for help and establish connections with your teachers, advisers and classmates. At the end of the day, you are here to learn, so make sure you succeed in setting yourself up for success.
Everyone probably tells you that having friends and people you can turn to for support is important—it's a cliché. However, making new friends that are there for you is especially important in enjoying your time here. Besides your family, they are the people that will cheer you on when you succeed, or motivate you to study for that one unit test that you've been avoiding thinking about…
Lastly, make sure to take care of yourself. Your health is important to your success, so catch those z's and exercise—it's the foundation to your well being, and will be reflected in your academic success.
Good luck, and have fun with as a freshman. You will achieve great things in these next four years!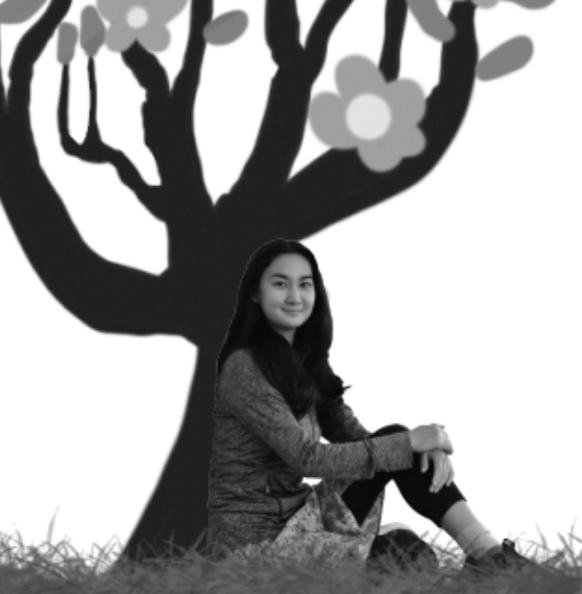 —Charlotte Qian, a sophomore, is a Social Media Editor.
Sophomores
Welcome back, class of 2025! You all were the first class in two years to have a fully in-person freshman year, so congratulations for figuring things out without
much upperclassman advice. For a lot of students, sophomore year might not seem like the most consequential part of high school you aren't brand new like you were as
a freshman but also aren't having to balance a lot of difficult classes and extracurriculars like in junior year. That being said, sophomore year can be extremely meaningful and help set you up for future success, both in high school and beyond.
This year is the first time your honors and Advanced Placement (AP) classes will have a weighted grade point average.
This shouldn't stress you out too much, as your teachers will still do everything they can to support you. That being said, these classes will be at a higher level compared to those of freshman year. Expect more assignments and increased self-responsibility, as well as stricter deadlines. The best way to make sure you don't fall behind is to develop solid study habits. (One technique that helped me is putting my phone in another room so that I don't get distracted while I work.) Although you probably could make it through the year by doing everything last minute, it definitely will not suffice for the rest of your academic career. Use the flexibility you have to your advantage by seeing what strategies work and don't work for you. Developing these key skills will also help you avoid stress, as you'll be equipped to handle a heavier workload in an organized and calm manner.
Moving on, sophomore year is also a great opportunity to explore your interests. Now that you're mostly acclimated to Gunn, try joining different clubs or seeking out activities that align with the things you enjoy. This doesn't mean that you need to have everything figured out yet, since you still have half of high school ahead of you. Do your best to find some meaningful communities to join and most things will end up working out. Throughout the year, you might start to feel some pressure to go to a prestigious university. However, remember that taking certain classes or joining activities just to put on your college application is not productive: Spend time doing the things that you genuinely care about and everything will start to fit in place. Good luck, class of 2025—make the most out of sophomore year, and don't forget to have a little bit of fun while you're at it!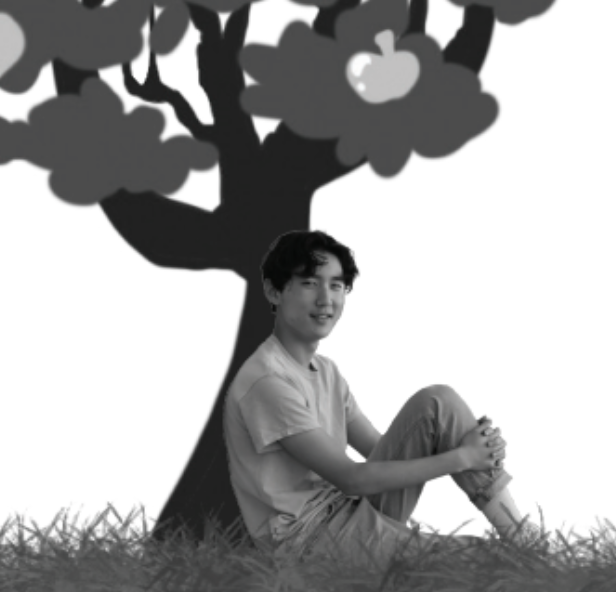 —Chris Lee, a junior, is a News Editor.
Juniors
Hey class of 2024: It's time for junior year, which is most likely the hardest year so far (especially for those taking AP U.S. History). Many think this is the most impactful year on your path to college, and to be fair, it kind of is. So here are my main tips for this school year and what to expect. Organization is a must in junior year. Make sure to come up with a homework system if you don't have one already (trust me, doing your math homework outside the classroom doesn't make a good impression). Be very wary, as a bit of procrastination here and there can accumulate and lead to a pile of overdue assignments. College applications are on the horizon, so junior year teachers and counselors are the targets for letters of recommendation. Thus, make sure to build and maintain relationships with them. In addition, prepare a list of your extracurriculars—it will be incredibly useful for counselors to write recommendation letters, especially if you don't interact with them often. In the midst of worrying about academics and applications, don't forget that junior year is also the time to develop and pursue what you love. Like computer science? Look around for projects or create your own. Want to try out business? Join the Finance club. More of an artist? Spend time adding to your portfolio. I know this sounds cheesy, but you should do these activities because you like doing them, not because you want to look good for college applications.
Finally, throughout your junior year, make sure to also take a look at potential research and job opportunities, but also ensure that these commitments don't negatively affect your academics. Don't overcommit and spread yourself too thin. Signing up for 20 different non-profits while doing research at Harvard will lead to burn-
out, regardless of how passionate you may think you are.
Although junior year is by no means a walk in the park, you'll have some fun while you're here. Participate in some school events such as Elimination and prom. They are exciting and can help provide a refreshing break from the monotony of the year. Good luck with your junior year and cheers to a great 22-23 school year!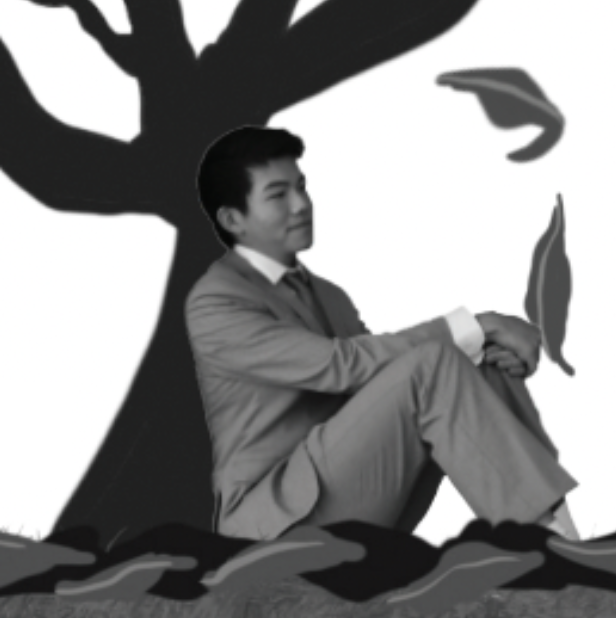 —John Li, a senior, is a Business Manager.
Seniors
Welcome back, Class of 2023! I know it seems like just yesterday you were freshmen, but congratulations on making it to senior year! (Just between you and me, it's the best one yet.) Your first semester will be tough, I won't lie to you. In addition to trying to sum up your existence in 650 words and keeping up with your schoolwork, you'll be worrying about what the future has to hold for you, which is why the cardinal rule of semester one is to take breaks. Besides giving yourself a breather, you can also use the time to think about yourself, who you are and what you want from your future. Here's a free tip: Find what you want and then find opportunities/colleges that fit those and are in warm locations. Finishing high school is scary, but weather under 60 degrees is genuinely horrifying.
Take it from me when I say that by April you'll be a different person. Senior year is truly transformative—cast a wide net if you apply to colleges in case you want something different by the time you need to make a decision. You may need to put hobbies on a back burner during first semester, but when you truly begin to have free time you can devote it to what you love during your second semester. But, there will be moments this year that are devastating. It's okay to cry, it's okay to be mad, to feel cheated. But you need to remember that the admissions process is completely subjective—a rejection is not a failure on your part nor does it invalidate all of your accomplishments from the past four years. At the end of the day, your future is still alive and waiting and with whatever you choose.
Rejection does not and will not define you. Finally, use this year to focus on making memories with your classmates. Go to every event— it's always better to have gone and left early than to have to live with the question of what could have been. Attend the swing dance, a sports rally, or, and I can't stress this enough, the choir-staff musical. As you get closer and closer to graduation, and the college application season drifts from your thoughts, you will realize that many things are coming to an end. You'll keep in contact with your closest friends after graduation, but it'll be harder to stay in touch with others. In these last moments of high school, I implore you to think about your lab partners in science, your peer reviewers in English and your table mates in all 5 to 7 of your classes and promise me that you'll make this last year one to remember.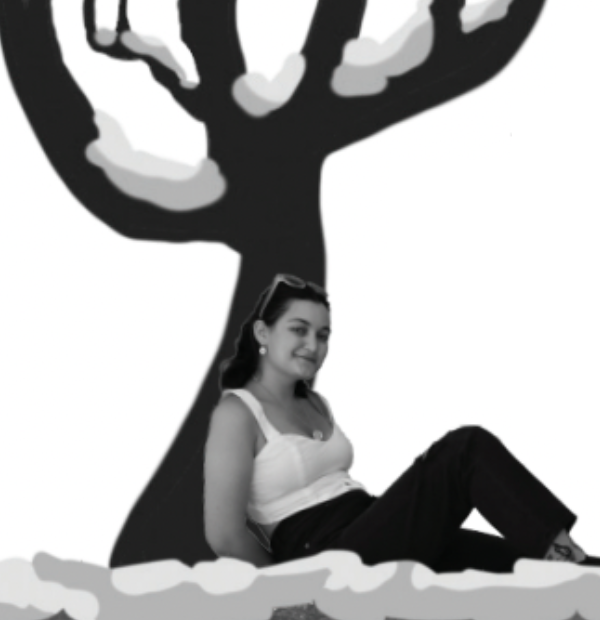 —Annika Bereny is a member of the class of 2022.
Leave a Comment